Spring 2020 campus rep applications will be reviewed within 2 business days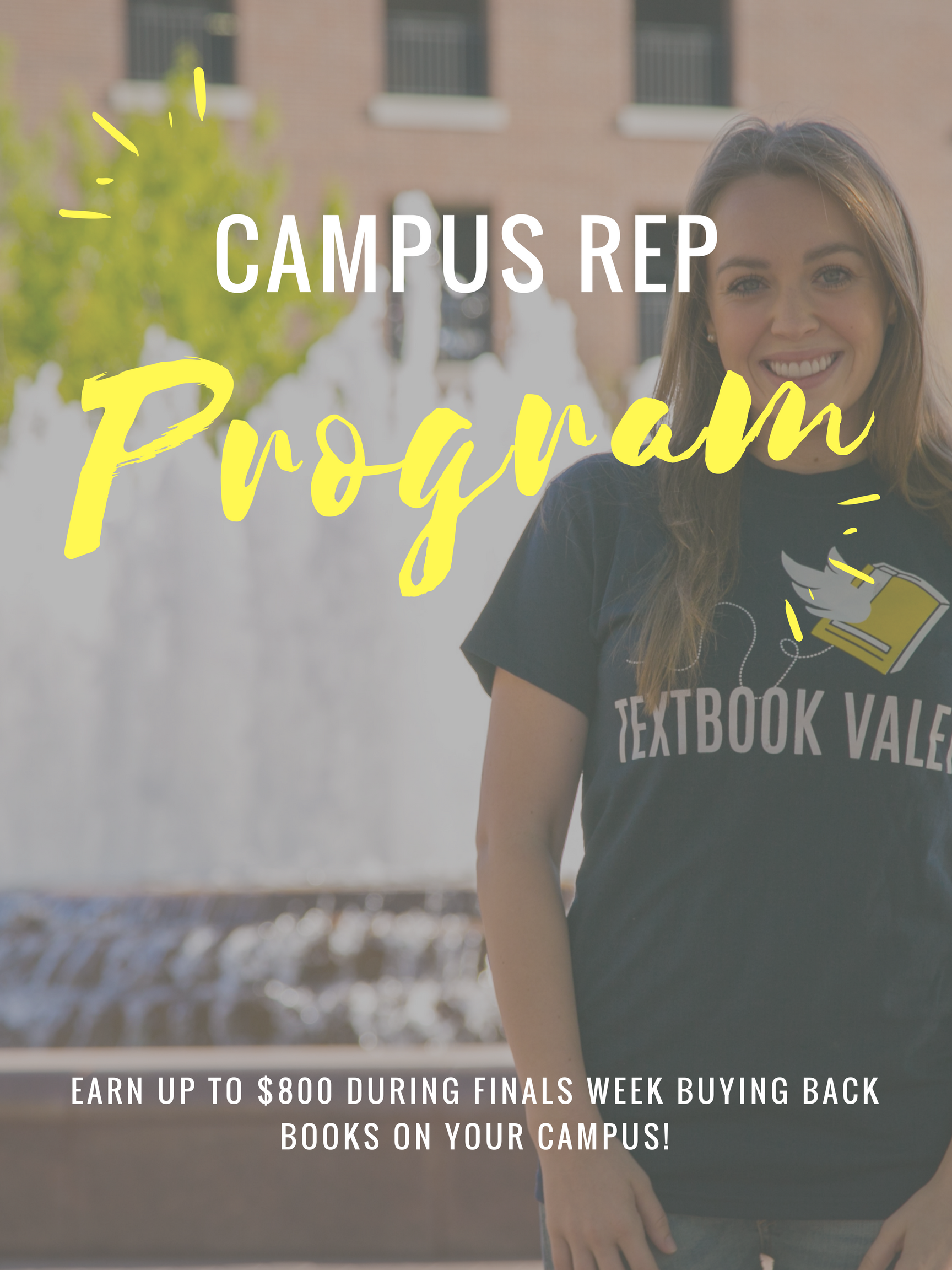 What is Textbook Valet?
Textbook Valet hires you and other students all over the country to personally buy back books on campus at the end of each semester. We collect those books and pay you a commission on each sale. Textbook Valet has been featured as a
top 10 Campus Rep job
by Wayup for the past 2 years!
What is the job of a campus rep?
The Textbook Valet app will list the price, and the student then decides what he/she wants to sell. You pay the seller in cash that we provide, finalize the sale on your app, take the books, and you're done! Your Campus Manager will collect the books you've bought, and we pay you your commission (and any potential bonuses you earn) on the total amount you buyback. It's that simple! Because this is a sales position, you must be comfortable reaching out to others and conducting sales.
Why be a Textbook Valet campus rep?
Textbook Valet campus sales reps earn up to $800 during finals week buying back books from students on campus. Students use our service for the convenience and better prices that Textbook Valet offers.